Background
Dr. Burt Kuran is a dental surgeon in Melbourne, Australia. Patients in the Melbourne area count on Dr. Kuran for exceptional treatment when undergoing dental surgical procedures. He is one of the first dentists in Australia to use ozonated water as part of the disinfection process.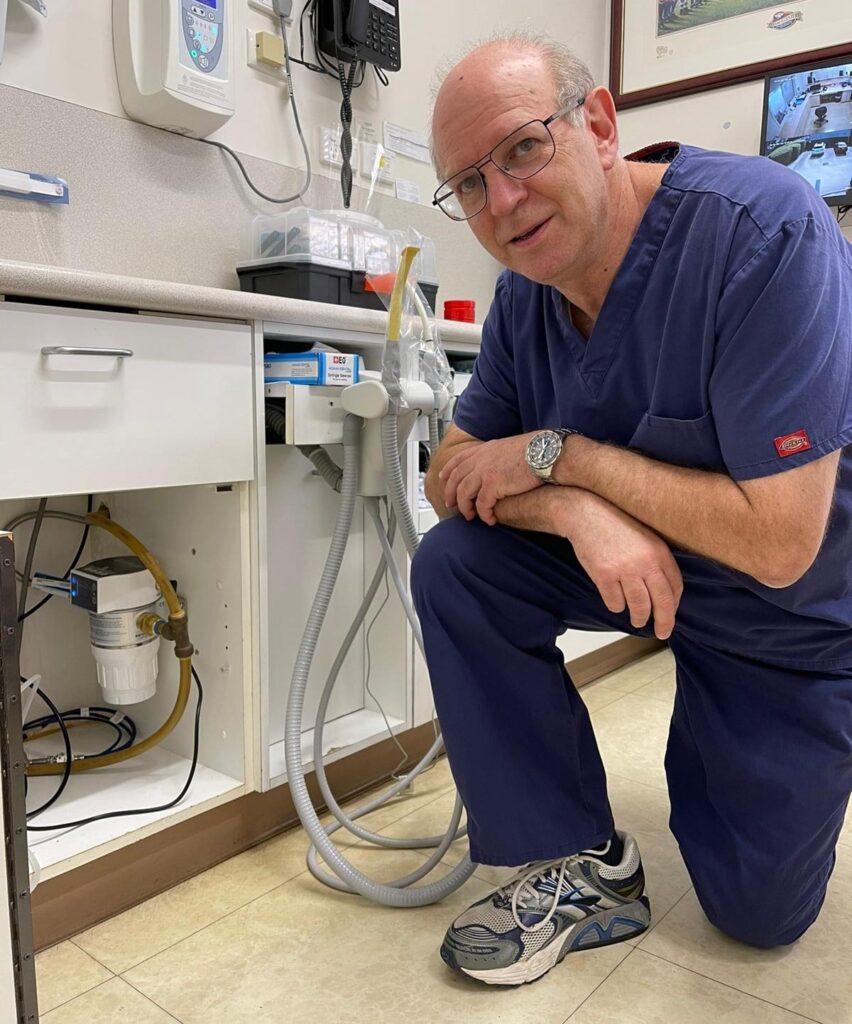 Problem
Dr. Kuran's clinic has multiple surgical rooms, each with a dental unit. The water lines in the dental unit had been subjected to biofilm buildup, as they use post-filtration water without chlorine, thus creating a breeding ground for bacteria. This was causing bacteria to enter the water lines and biofilm buildup was clogging these thin tubes. As a dental surgeon, Dr. Kuran needed to provide safe water for patients to rinse with and for surgeons to wash their hands with. When dental unit water lines were compromised with biofilm and blocked, Dr. Kuran had to pay a technician to come in and flush them clean for each dental unit. He was looking for an automated way to continuously sanitize dental unit waterlines and remove biofilm to provide patients the best possible treatment.
Solution
When Dr. Kuran learned about the Water Disinfection System (WDS) inline ozone disinfection solution by BioSure, he was pleased to know he could disinfect dental unit water lines without calling a technician and without adding any additional processes to keep water lines clean. He installed a WDS unit in each surgical room to automate the disinfection process and avoid biofilm from building up in the units. This creates safe water for patients to rinse with and prevents biofilm buildup in the dental units. Additionally, Dr. Kuran and the dental staff use the WDS for hand washing before, during, and after surgical procedures. Staff at Dr. Kuran's clinic are now finding peace of mind that disinfection processes are automated, and patients are benefitting from superior treatment.